Guest Faculties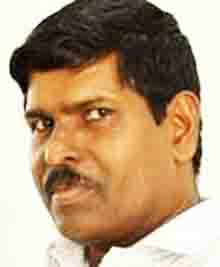 Guest Faculty
Anil K. V.
Short Brief
Anil K V., faculty member for Animation and Graphic Design, is a Kerala Lalitha Kala Akademi award winner and an experienced animator, designer and fine arts person. He has conducted several solo and group exhibitions, organized and participated in the Kochi Muziris Biennale 2013, Artist Camps and Seminars. He has animated the film, Of Fishes and Tales, directed by Mr Prakash Moorthy, produced by C-dit for the State Institute for Children's Literature (SICL).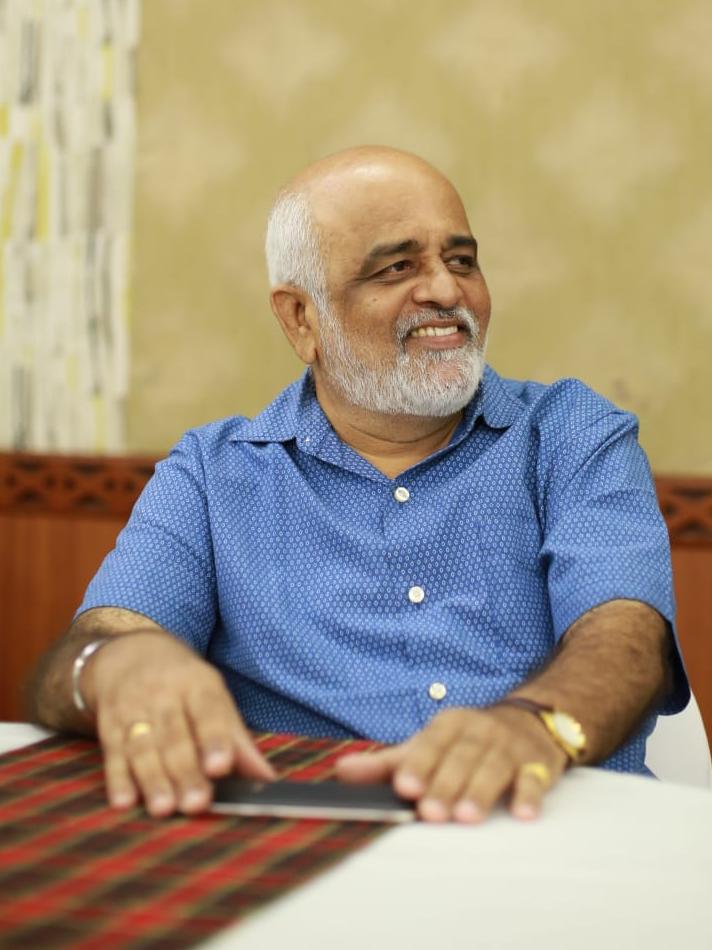 Guest Faculty
K. Pradeep
Short Brief
I'm a journalist with say nearly 30 years of experience. I worked as a sports reporter/editor with The Indian Express and later with the Features in The Hindu. I retired on 2018 as Senior Deputy Editor. In between all this I taught in a couple of city colleges for nearly 10 years, immediately after my post-graduation.

My schooling was divided between St. Joseph's College, Wellington, Nilgiris, and Kendriya Vidyalaya, Ernakulam. And my college between St. Albert's College, Ernakulam (Bachelor's} and Sacred Heart College, Thevara (Masters in English).

Within a week of clearing my Masters I began teaching, first in a reputed parallel college (those days there were many of them) and then at The Cochin College and for a year in Sacred Heart College. After retirement I'm actively involved in teaching Journalism, as Guest Faculty, is some of the media schools of the State.

Sports has always been an integral part of my life. I played cricket, hockey and table tennis at the university level and also represented Kerala in cricket. My association with cricket extended beyond my playing days as I was State selector and office bearer of the State and District association for many years.

A career in sports journalism helped extend my passion with sports. In The Indian Express I covered State, National and International events inside the country and abroad. It was mostly cricket, a bit of football and table tennis. Since the work entailed editing, designing of sports pages, I was able to pick up this important art, which is so integral to good journalism.

As a radio and television commentator, for All India Radio and Doordarshan, I have had the opportunity to report on some very prestigious sporting events like one-day international cricket matches, FIFA under-17 football World Cup matches, national level table tennis, ball badminton, cricket etc. My association with AIR and other television channels extends to discussions and interviews on sports-related topics.

In The Indian Express, along with sports I wrote on arts, culture, music, dance, wildlife, travel, lifestyle etc. This landed me a job in the Features section of The Hindu where I served for 16 years, heading the department before retiring in April 2018 as Senior Deputy Editor.

I still continue to write Features for The Hindu, a monthly sports column for Palikkutam, a magazine published by Rajagiri Media Trust. Along with this I teach post-graduate students at the SH College of Communication.

In the course of these years, I have presented papers at various workshops, lectured at media seminars and talked to students of various colleges on media, sports, culture, journalism.

I'm married, my wife is a homemaker and I have two children. I stay at Tripunithura, near Kochi. I can be contacted at puckss33@gmail.com or on phone 9388605927.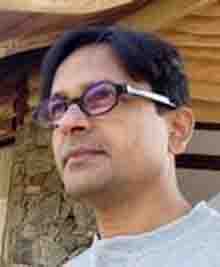 Guest Faculty / Board of Study Member
Prasad N. K.
Short Brief
An enthusiastic and professional Visualizer, Graphic Designer and Artist, who enjoys being part of, as well as leading, a successful and productive team. 26 years of experience in advertising field. Quick to grasp new ideas and concepts, and to develop innovative and creative solutions to problems. Able to work well on own initiative and can demonstrate the high levels of motivation required to meet the tightest of deadlines. He was the Art Director of 'Krithi', International Book Festival 2020 conducted by SPCS, associated with the Govt. of Kerala. Also, the Creative Director, 'Cooperative Expo 2022' organised by Cooperative Department, Govt. of Kerala.
Design Proficiency
Branding products and services
Visualising and co-ordinating exhibitions
Creating mock-ups and presentations of packaging
Cover page design
Logo and Identity design
Masthead and Illustrations
Magazine layout
Package design
Poster design
Contact
EMAIL: prasadhnk@gmail.com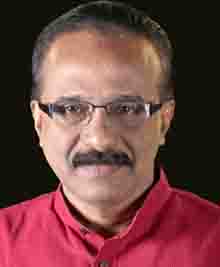 Guest Faculty
Josy Joseph
Short Brief
Josy Joseph has more than 30 years of experience in Media and teaching. He secured MA in Malayalam Language and Literature from SB College, Changanacherry and have 16 years of teaching experience in the Dept. of Malayalam, Bharata Mata College, Thrikkakara and 5 years as Head of the Department. He have professional experience as a Creative Director, August Television, Kochi, General Manager, Programmes, Jeevan TV and Chief Operating Officer, Channel BMC.He also Guided and Mentored many students for top level careers in different media institutions like Malayala Manorama Newspaper, Shalom TV, Radio Mango, Mathrubhumi daily etc.
Guest Faculty
George Joseph
Short Brief
George Joseph has more than 30 years of experience in financial reporting for various dailies in English and Malayalam. He worked with magazines like Dhanam Business magazine and newspapers, Kerala Kaumudi and Business Standard. Worked as special Kerala state correspondent of Business Standard for 12 years. He also served as beuro chief of Kerala Kaumudi.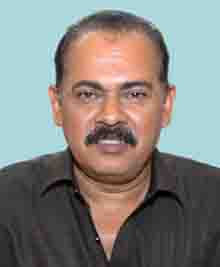 Guest Faculty
Sebastian Paul
Short Brief
Sebastian Paul was a member of Parliament, representing Ernakulam in the 14th Lok Sabha. He is also well known as a media critic and cultural activist. Presenting various media analysis programmes and a regular guest in prime time debates in Malayalam news channels. He was a member of the Standing Committee for the Ministry of External Affairs, Consultative Committee for the Ministry of Railways, Committee of Privileges and the Press Council of India.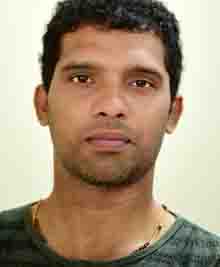 Guest Faculty
JoseKutty Panackal
Short Brief
Senior press photographer and Chief Photo journalist in malayala manorama newspaper.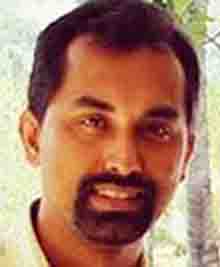 Guest Faculty
George K. Paul
Short Brief
George Paul is the founder and lead designer of 'Forest Design' - a graphic designing agency which serves clients such as L&T, HP and Tata Press in the corporate sector. A postgraduate in Design from IDC, IIT Mumbai, with wide-ranging experience in both print and web design, he develops corporate and brand identities, product packaging, websites, presentations and sales collateral for clients in retail, service and high-tech industries. He has handled a three-day workshop on Information Graphics at IDC, IIT Bombay, as visiting faculty.