Department of Animation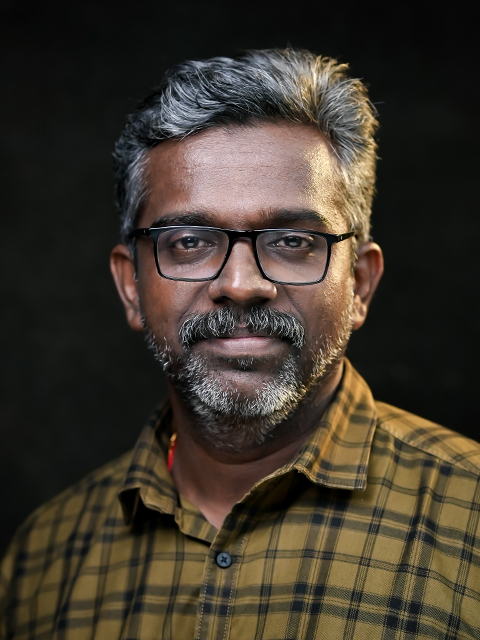 Faculty
Kishore Kumar
Short Brief
Kishore Kumar is a senior faculty and mentor at SH School of Communication and the team lead for Animation. He has more than 17 years of experience in various fields such as a 2D Traditional Animation, 2D Digital Animation, Cartoon Animation Film Making, Financial Management and Administration.

He holds his Professional Program in Traditional 2D Animation from Toonz Animation India Pvt. Ltd, Technopark – Trivandrum, Diploma in Computer Studies, Diploma in Computer Hardware and Multimedia Course from Arena Multimedia.

Before entering academics, he worked as a 2D Animation Trainer at Toonz Animation Pvt Ltd which is a multinational company engaged in Animation Film Making and Training and a provider of worldwide Animation candidates. He also worked as a Technical 2D Executive at Ants Animation Bangalore and was in the production field at Tirunelveli based 2D animation production unit. During this period he has obtained sufficient skill to manage trainees.
Area of Expertise
Specialisation in 2D Animation
Animation Concept Development
Storyboarding & Layout
Drawing for Animation Character
Contact
MOB: 9895205112
EMAIL: kishorekumar@shcollege.ac.in
Faculty
Sijo Joseph
Short Brief
An experienced Lecturer, and inspirational tutor with a knack for recognizing and encouraging individual talents and growth. He is serving at Sacred Heart College (autonomous) from November 2014. A post graduate in 'Animation & VFX'; he has specializations including Visual-FX, Graphics and film Post production.

Passionate and enthusiastic about photography since childhood, he has moved into the world of multimedia in 2005; started as a graphic designer and video editor, with deep curiosity, he was later moved into Visual Effects, Animation, Color Grading and Filmmaking.

Worked on hundreds of International and Domestic projects independently and for companies like Technicolor, DreamWorks Animation, Virgin Comics, Famous Studios, Globals INC etc during his career throughout past 14 years. 'Penguins of Madagascar', 'DreamWorks-Dragons', 'Back at the Barnyard' series, 'Teenage mutant ninja turtles 2', 'Suicide Squad', 'Tarzan' etc are some of the Hollywood projects and 'Baahubali-the beginning' is the only Indian film he handled in different departments of Visual Effects and Post production. This includes various roles from supervising level to artist level.
Area of Expertise
Motion Graphics
Raster Designing
Editing & Color Grading
Digital Filmmaking
Contact
MOB: 9895948769
EMAIL: sijo.joseph@shcollege.ac.in
Faculty
Varsha H Narayan
Short Brief
Ms. Varsha H Narayan, is an Animation faculty in the SH School of Communication. She has more than 5 years of experience in teaching. She has completed her post graduation in Visual Communication from Bharathiyar University. Her areas of interest are Art History, 3D rigging.
Area of Expertise
Art History
Animation History
3D Rigging
Contact
MOB: 9656720101
EMAIL: varshanarayan@shcollege.ac.in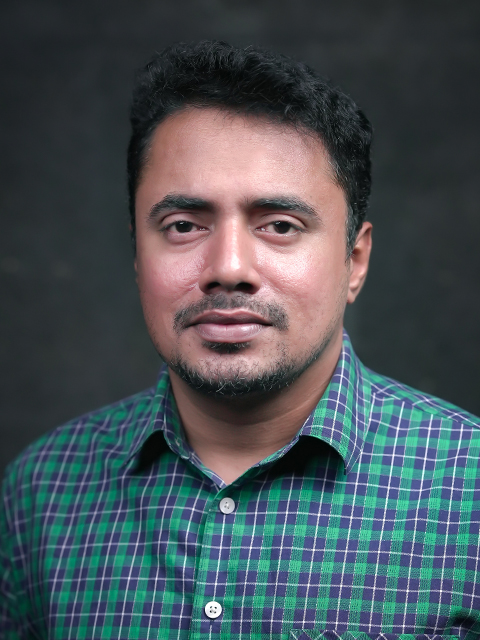 Faculty
Abin Jose
Short Brief
Mr. Abin Jose, is an adaptive integrated 3D concept artist, talented illustrator and a creative problem solver. He had graduated from ICAT Film School under University of Wales, UK and works across Animation, game, art and digital platforms bringing ideas to life visually. He is able to articulate thoughts and present creative ideas in a clear and concise manner. A former production team member and a professional freelance 3D artist, he has more than 10 years of experience in Animation, VFX and in art field. He has worked in many animation educational zones including Reliance Aims (Art/3D Department, Chennai), Dreamzone (animator, interior designer, art department), Arena Animation (Academic Head), Kites softwares (3D Animator), ASAP (Additional Skill Acquisition Program, under Media and Education Council of India) as an examiner and at DDUGKY (Central Government program).
Area of Expertise
3D Film making (Specilized in Conceptual Art works)
2D Film making
Visual effects (Film Matte Painting, Compositing)
Raster Graphics
Stopmotion Film Making
Film - Concept developing, script, storyboard
Contact
MOB: 9895326964
EMAIL: abinjose@shcollege.ac.in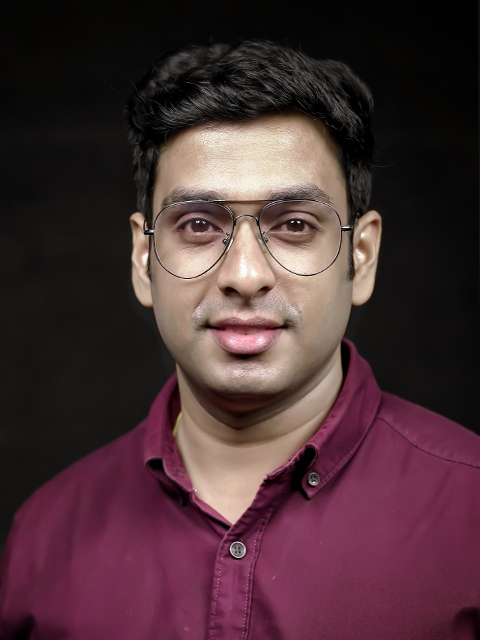 Faculty
Anoop K B
Short Brief
Anoop KB is a faculty member and a CG supervisor at SH School of Communication. He has more than 11 years of experience in the field of Animation & VFX and has also worked in the film industry. He has worked in movies Ordinary, Scene Onnu Nammude Veedu, Puthiya Theerangal, Vaadhyar, Sringaravelan, Janapriyan, Memories, Run Baby Run, Mayamohini, Life of Josutty, 7th Day, Drishyam etc. He has also been a part of the advertisements of Kairali T.M.T, Emerging Kerala, Saras, Happy Time Pappadam and Manorama. Logo plays, Full-House Logo Play, New Generation Cinema Logo Play etc are other areas of his experience.

He has worked as an animator with Digitoonz Pvt Ltd(2D Animator), Magmyth VFX studio Pvt Ltd (3d modeler/ CG supervisor) and also has freelance experience in (interior/exterior) 3D visualization.

He has worked as a 3D faculty(interior design, 2D Animation) at Image Creative Education, Kottayam and Palarivattom and was the faculty head there. He was also a trainer at N.S.D.C(National Skill Development Corporation).
He holds his Professional Diploma in Animation and VFX in E-media technology from Keltron (Government of Kerala undertaking).
He graduated B.voc sales and marketing and also Diploma and Advanced Diploma in sales and marketing from Tiss university Mumbai.
Now he is pursuing M.sc visual communication and MBA in marketing.
Area of Expertise
3D Visualisation for interior & exterior design
3D character modelling / BG modelling
Texturing
Lighting
Rigging
Animation
Rendering
VFX Compositing
Editing
2D animation
Contact
MOB: 9744598902
EMAIL: anoopkb@shcollege.ac.in