Department of Animation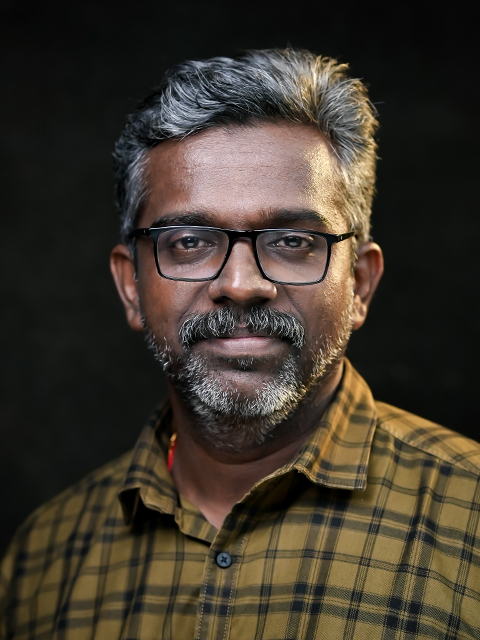 HOD
Kishore Kumar
Short Brief
Kishore Kumar is a senior faculty and mentor at SH School of Communication and the HOD for Animation. He has more than 20 years of experience in various fields such as 2D Traditional Animation, 2D Digital Animation, Cartoon Animation Film Making, Financial Management and Administration.

He holds a degree of Professional Program in Traditional 2D Animation from Toonz Animation India Pvt. Ltd, Technopark - Trivandrum, Diploma in Computer Studies, Diploma in Computer Hardware and Multimedia Course from Arena Multimedia.

Before entering academics, he worked as a 2D Animation Trainer at Toonz Animation Pvt Ltd, Technical 2D Executive at Ants Animation, Bangalore and was in the production field at Tirunelveli based 2D animation production unit.
Area of Expertise
Specialisation in 2D Animation
Animation: Concept Development and Script
Storyboarding & Layout
Character Design and illustration
Creative, innovative and learned skills
Contact
MOB: 9895205112
EMAIL: kishorekumar@shcollege.ac.in
Faculty
Varsha H Narayan
Short Brief
Ms. Varsha H Narayan, is a faculty of Animation at SH School of Communication. She has more than 7.5 years of experience in teaching. She has completed her post-graduation in Visual Communication from Bharathiar University.
Area of Expertise
Art History
Animation History
3D Rigging
Contact
EMAIL: varshanarayan@shcollege.ac.in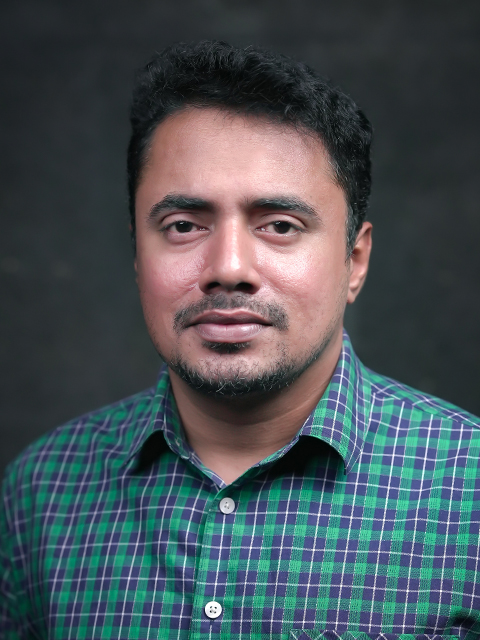 Faculty
Abin Jose
Short Brief
Mr. Abin Jose, is an adaptive integrated 3D concept artist, talented illustrator and a creative problem solver. He had graduated from ICAT Film School Chennai ( B A (Hon.) Animation Film making, under University of Wales, UK and works across Animation, game art and digital platforms bringing ideas to life visually. He is able to articulate thoughts and present creative ideas in a clear and concise manner. A former production team member and a professional freelance 3D artist, he has more than 13 years of experience in Animation, VFX and in art field. He has worked in many animation educational zones including Reliance Aims (Art/3D Department, Chennai), Dreamzone (animator, interior designer, art department/Fashion illustration), Arena Animation (Academic Head), Kites softwares (3D Animator), ASAP (Additional Skill Acquisition Program, under Media and Education Council of India) as an examiner and at DDUGKY (Central Government program).
Area of Expertise
3D Film making (Specilized in Conceptual Art works)
2D Film making (Cell Animation , 2D Digital)
Visual effects (Motion Graphics ,Digital Matte Painting, Compositing)
Raster Graphics( Digital Concept arts, Characters/BG )
Fashion Illustration
Stopmotion Film Making
Miniature set Designing
Film - (Concept, Story Development , script, storyboard)
Contact
MOB: 9895326964
EMAIL: abinjose@shcollege.ac.in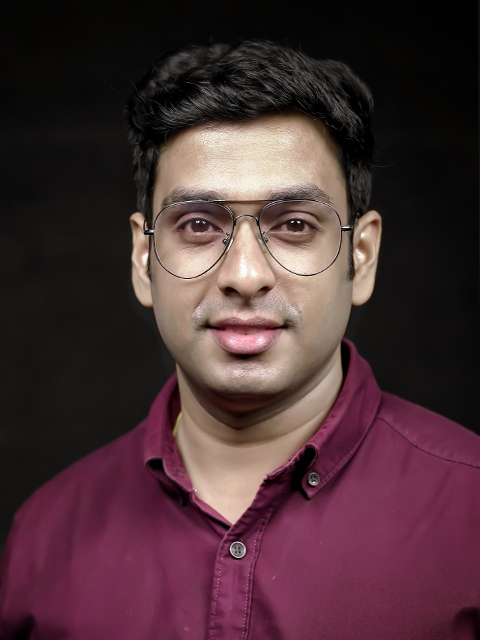 Faculty
Anoop K B
Short Brief
Anoop KB is a faculty member and a CG supervisor at SH School of Communication. He has more than 11 years of experience in the field of Animation & VFX and has also worked in the film industry. He has worked in movies Ordinary, Scene Onnu Nammude Veedu, Puthiya Theerangal, Vaadhyar, Sringaravelan, Janapriyan, Memories, Run Baby Run, Mayamohini, Life of Josutty, 7th Day, Drishyam etc. He has also been a part of the advertisements of Kairali T.M.T, Emerging Kerala, Saras, Happy Time Pappadam and Manorama. Logo plays, Full-House Logo Play, New Generation Cinema Logo Play etc are other areas of his experience.

He has worked as an animator with Digitoonz Pvt Ltd(2D Animator), Magmyth VFX studio Pvt Ltd (3d modeler/ CG supervisor) and also has freelance experience in (interior/exterior) 3D visualization.

He has worked as a 3D faculty(interior design, 2D Animation) at Image Creative Education, Kottayam and Palarivattom and was the faculty head there. He was also a trainer at N.S.D.C(National Skill Development Corporation).
He holds his Professional Diploma in Animation and VFX in E-media technology from Keltron (Government of Kerala undertaking).
He graduated B.voc sales and marketing and also Diploma and Advanced Diploma in sales and marketing from Tiss university Mumbai.
Now he is pursuing M.sc visual communication and MBA in marketing.
Area of Expertise
3D Visualisation for interior & exterior design
3D character modelling / BG modelling
Texturing
Lighting
Rigging
Animation
Rendering
VFX Compositing
Editing
2D animation
Contact
MOB: 9744598902
EMAIL: anoopkb@shcollege.ac.in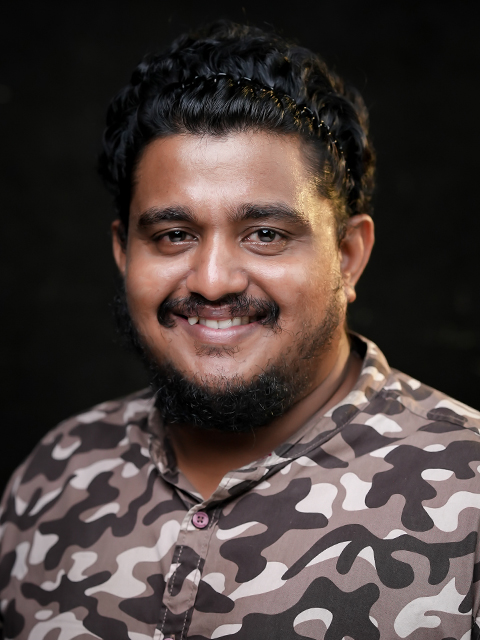 Faculty
Abhilash G
Short Brief
Abhilash G is a faculty member and a VFX compositar at SH School of Communication. He has more than 10 years of experience in the field of Animation & VFX and has also worked in the film industry. He has worked in movies Avenjers, Bahubeli Dangal, Addu,Ezra, Pulimurugan etc. He has also been a part of many advertisements and his other areas of experience.

He has worked as creative director in Magical touch creations, VFX compositor in Ultrarice 3D, VFX Copositor in Keyfream Animations etc

He has worked as a 3D faculty at Arena animation Palarivattom, assistant professor of Animation and VFX in Mes college Marampally He graduate B.sc Multimedia and Postgraduate in Visual Communication
Contact
MOB: 9633226233
EMAIL: abhilashg@shcollege.ac.in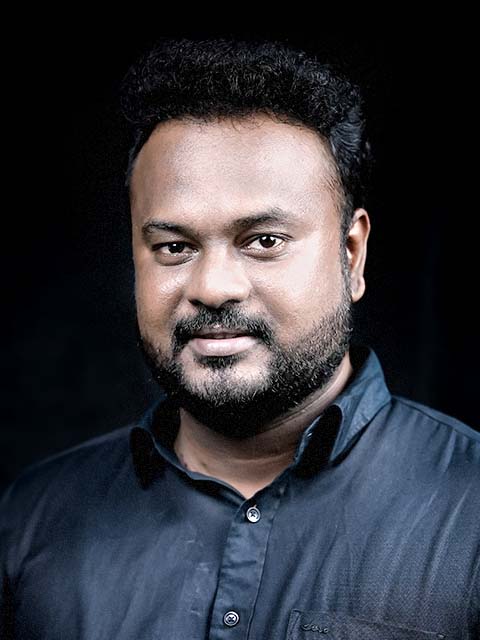 Faculty
Francis Xavier
Short Brief
Francis Xavier is a faculty member and a VFX compositor at the SH School of Communication. He has more than 10 years of experience in the field of Animation & VFX and has also worked in the film & advertising industry. He has worked in movies & international advertising industry garrard, Bio oil, Samsung, etc. He has also been a part of many advertisements and his other areas of experience.

He has worked as a creative director in Deokib creations, Suvan technologies ( Bangalore ) VFX compositor in Kerala literacy mission ( Govt Kerala ), etc

He has worked as a Graphic & vfx faculty at image animation Palarivattom, assistant professor of Animation and VFX at Mes college Marampally. He graduated Postgraduate in Visual Communication
Contact
EMAIL: francisxavier@shcollege.ac.in