ICFK - 1st International Calligraphy Festival of Kerala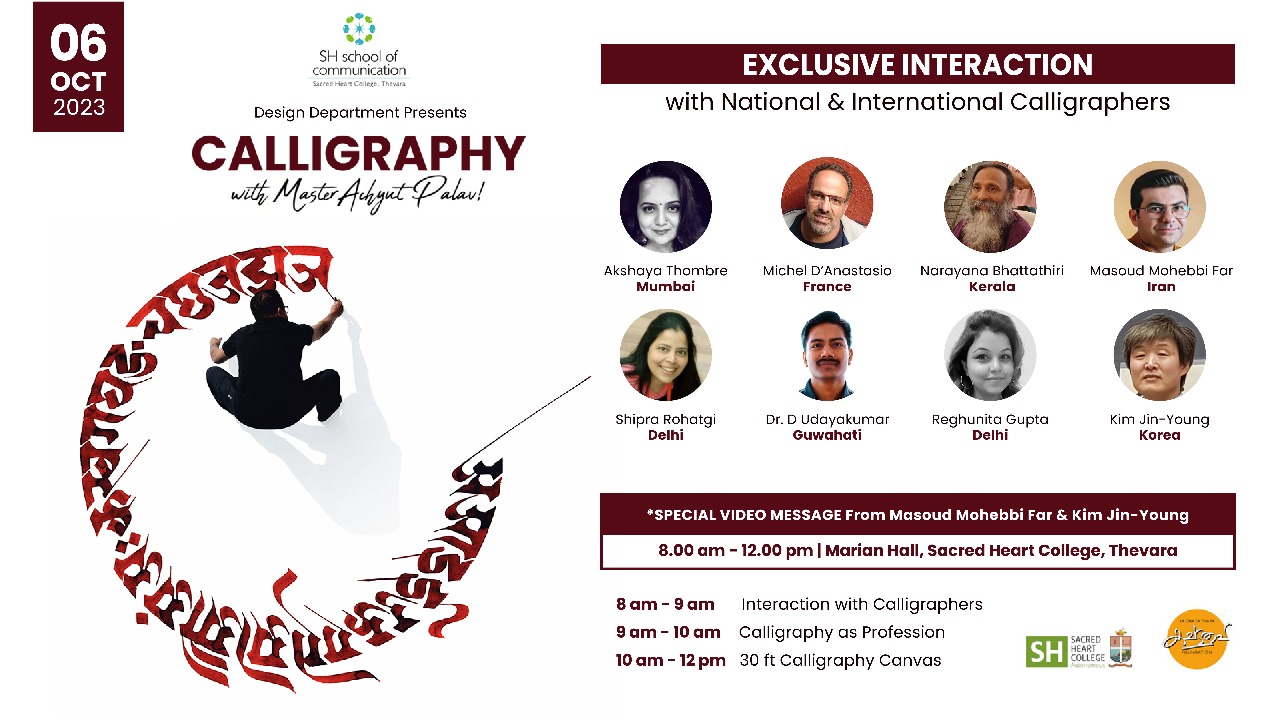 02-05/Oct/2023
09.00 am
Durbar Hall, Kochi
ICFK is the 1st International Calligraphy Festival of Kerala, an event that celebrates 'the timeless artistry of the written word'. It is organized by the Ka Cha Ta Tha Pa Foundation which envisions to uplift Calligraphy as a recognised and celebrated art form in the State. The event is supported by SH School of Communication, Sacred Heart College, (Autonomous) Thevara.
The four-day event from 2-5 Oct 2023 is a testament to the power of ink and imagination, where cultures from around the world come together to showcase the beauty, diversity, and creativity that calligraphy embodies. This fest brings together seasoned calligraphers, passionate calligraphy enthusiasts and aspiring artists, all united by their love for this exquisite craft! Over the course of this festival, one will have the opportunity to witness breathtaking exhibitions, engage in enlightening workshops, talks, discussions, live demo, quiz on calligraphy and other entertainments and connect with fellow calligraphy enthusiasts.
More images: Event-details Event-Inaug Calligraphers ICFK-2023-Brochure
Calligra 2023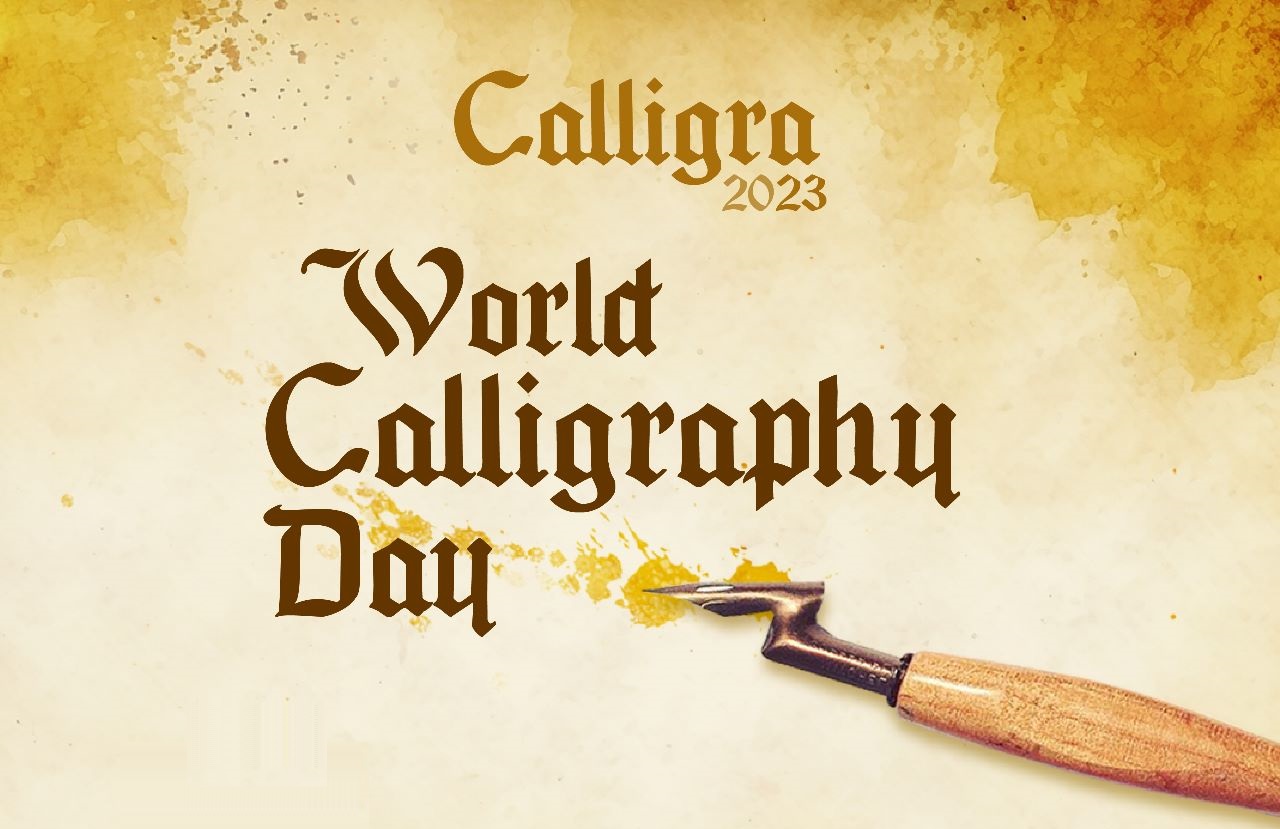 16/Aug/2023
09.45 am
Marian Hall
Calligraphy is the art of beautiful writing. It is communication through visual words. On 16th August 2023, the Department of Graphic Design celebrates World Calligraphy Day with Live Workshop Sessions for the young designers with the Ace Calligrapher Prajwal Xavier. An on-the-spot Calligraphy Contest is also declared for all students of all BA and MA Programmes. A Calligraphy writing video on Diversity is brought out by the design students to celebrate the day to the fullest!
SKILLORA 2023 - The Quest for the Best Graphic Designers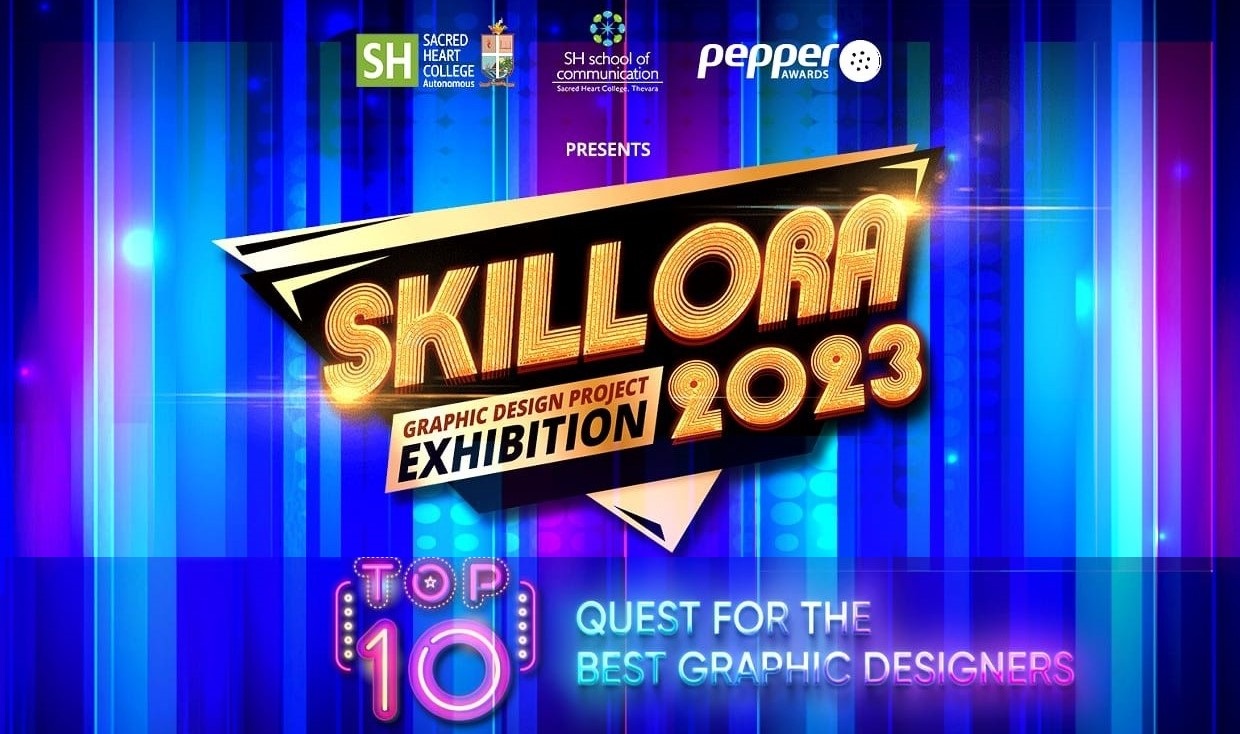 25/Jul/2023
10.00 am
Marian Hall
Best Graphic Designers from final BA Animation & Graphic Design compete for the title. This is organized by the Graphic Design Department at SH School of Communication, Sacred Heart College (Autonomous), Thevara in association with Pepper Creative Awards Trust on Tuesday, 25th July 2023 at Marian Hall. The display showcased the brand communication designs, where each student worked right from research of the product, ideation, concept, sketches, name, sketches, identity design, tone of message, client target to customer needs.
Eg. Concept, logo, USP, brand stationaries, advertisements (print, online- launch, post launch), website design, brochures, leaflets, product & package designs, mobile branding, stickers, danglers, pops, TVC, showreels, etc.
The winners will be selected on the bases of their concept, design output, deadline submissions, VIVA, display, presentation in the GD exam, revisions, progress in the design communication process, presentation on the Skillora day 25 July 2023, their interaction with industry experts, feedback from mentors in and out of Graphic Design department, Pepper Creative Awards Trust and social media ratings.
Digital Illustration Workshop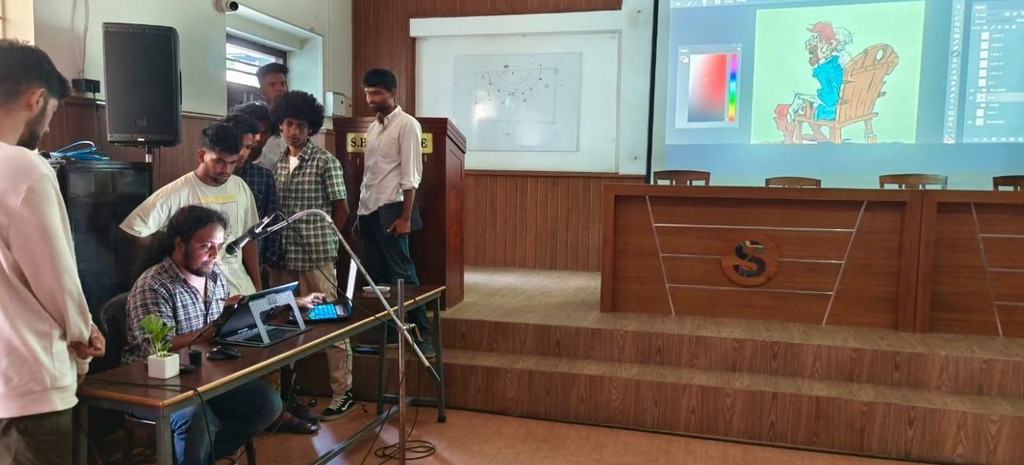 27/Feb/2023
9.30 am
Marian Hall
The workshop was conducted for BA Animation & Graphic Design students S4 as a part of their academic paper Digital Illustration in Marian Hall at Sacred Heart College. The expert was illustrator Deepak S Raj of Pava Creative Studios. The MA Graphic Design S2 students participated as a preparatory for S3 paper Information Design. It focussed on fast drawing basics, perspective drawing, gesture drawing, contouring, stylisation and digital illustration drawing. The three days workshop helped students enhance their drawing skills and nurture their visualisation skills and understand the process of digital illustrations using layers and nuances in Adobe Photoshop. This was evaluated after each one submitted their digital drawing task.
FETE International Short Film Festival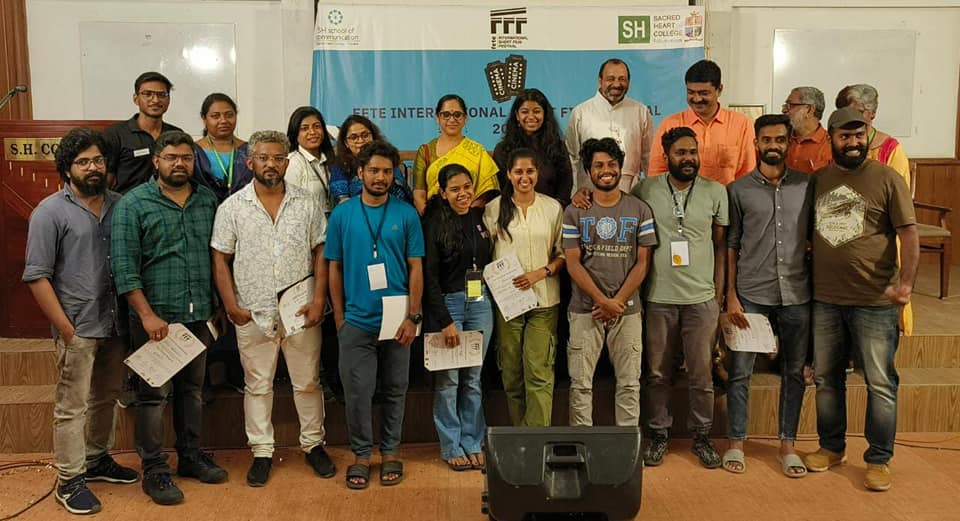 12/Oct/2022
9.30 am
Marian Hall
"Fete International Short Film Festival conducted by Cinema and Television Department first time in SH College Kochi .Kerala Chalachithra Academy,PK Rosy Film Society,WCC,MACTA, SH College Film Club associated with the festival.The festival was inaugurated by Haiby Eden MP on 13 October 10 am, Principal Fr. Jose John, School of Communication Director Babu Joseph,Dean Dr.Asha Achy Joseph, Cinema and Television Department head Jeeva K J, P K Rosy Film society Secretary Ms Archana Padmini, MACCTA President Mecrtin, joint secretary Callin, Film director Krishand R K ,Praveen Sukumaran,Prathap Joseph, Dr. C S Rajesh, Indhu VS, Ratheena, Sangeetha Janachadran, Dr.Minna Ann Andrews were present . Fete got 138 entrees and 25 film were screened and prize distributed in 9 categories".
FETE 2022 Inviting entries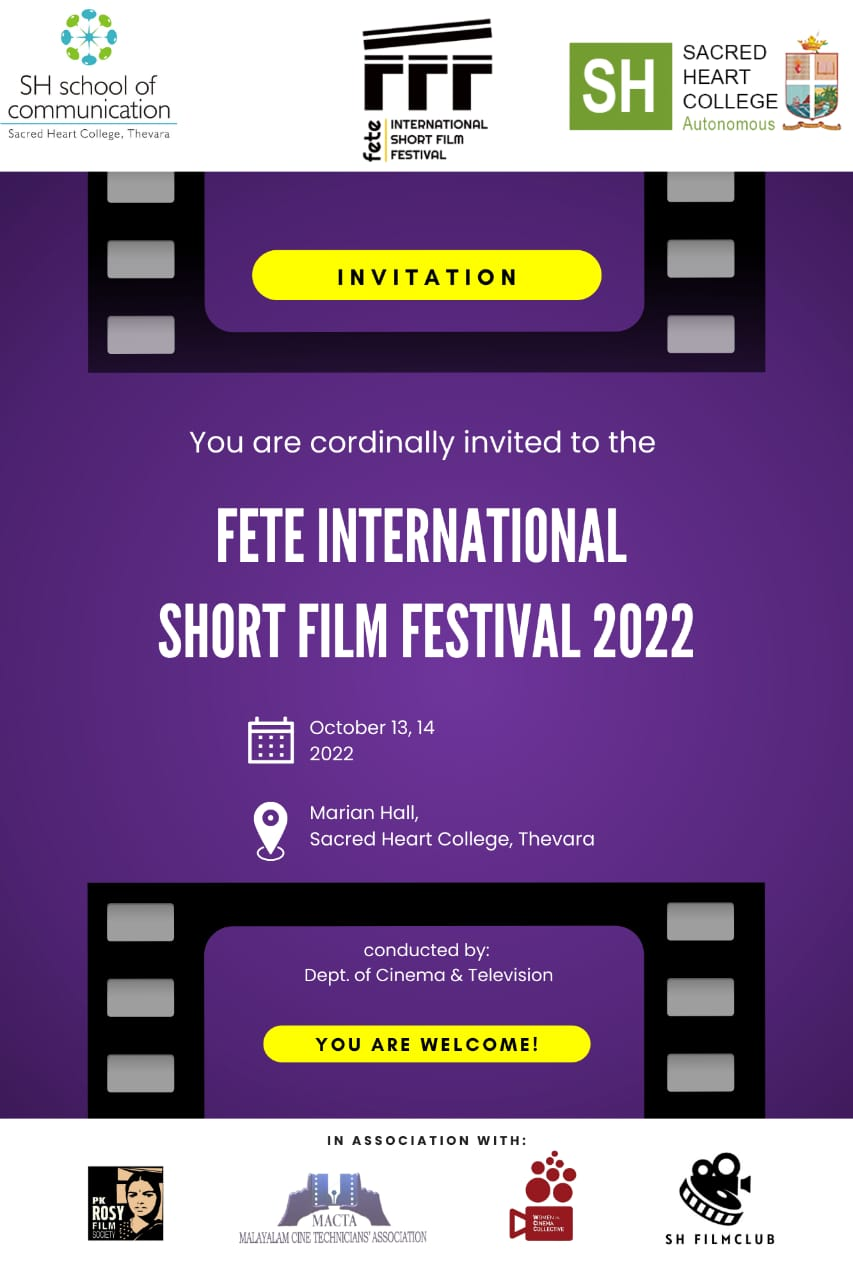 13-14/Oct/2022
9.30 am
Marian Hall
FETE International Short Film Festival is conducting by Department of Cinema and Television, SH School of Communication, Sacred Heart College, Kochi. In association with PK Rosy Film Society, MACTA, WCC and Sacred Heart College Film Club.
Inclusivity Film Festival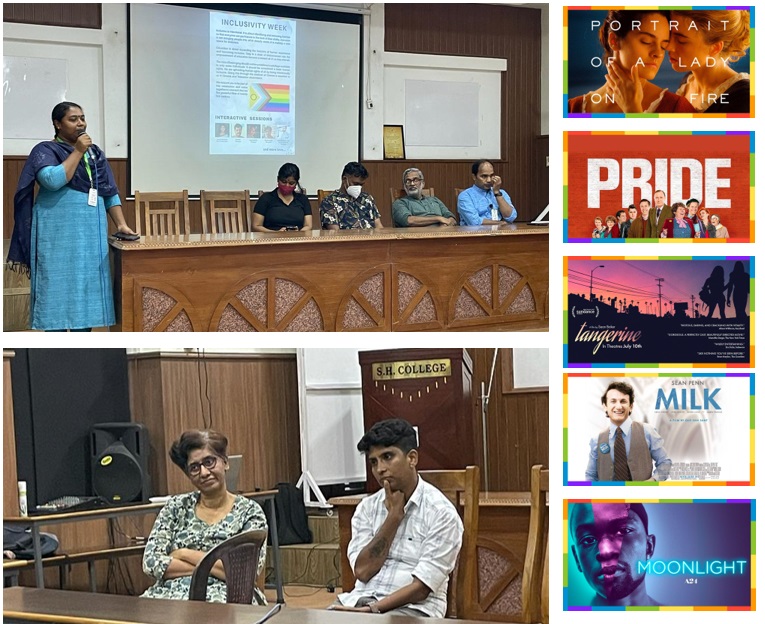 27/Jun/2022
3.30 pm
Marian Hall
SH school of communication celebrated diversity and identities in solidarity with all who are marginalized and discriminated due to their gender identity, sexual orientation, caste, ethnicity, religion, and color, etc. by organising an Inclusivity week during the pride month of June 2022.
UI Design workshop

27-29/Feb/2020
9.30 am
Marian Hall
UI Design workshop for BAAGD Sem 4 and MAGD Sem 2 is held on 27-02-2020, 28-02-2020 and 29-02-2020 in our department. The class is conducted by Mr. Manuel (Product Designer in Capillary Technologies, Bengaluru) and Mr. Cherian (UX Designer, RapidValue). Both of them have 10 years of experience in this field.
Zoo Study visit to Thrissur Zoo & Museum

14/Feb/2020
9.30 am
Thrissur
Zoo Study visit to Thrissur Zoo & Museum
Zoo study visit to Thrissur Zoo and Museum on 14.02.2020 for BAAGD 2018 Batch (Sem 4) and MADA 2019 Batch (Sem 2) for the part of their animals life studies in animation.
Radio Exhibition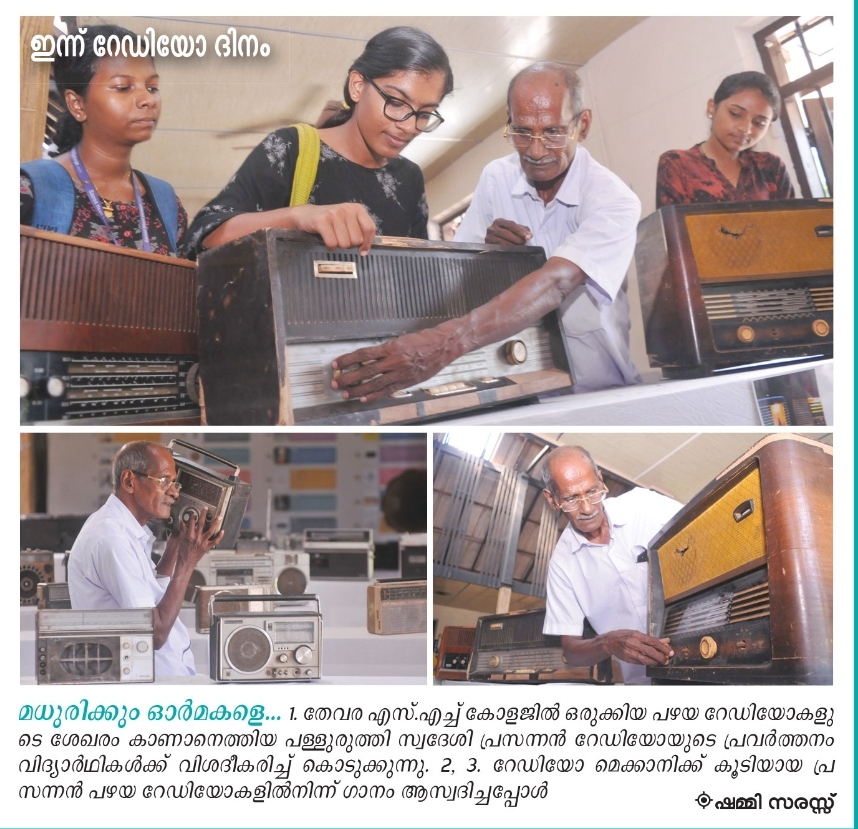 12/Feb/2020
9.30 am
Department
Radio Exhibition
Journalism department of SH school of communication is conducting Radio Exhibition as part of World Radio Day in our department.
Kirthi visit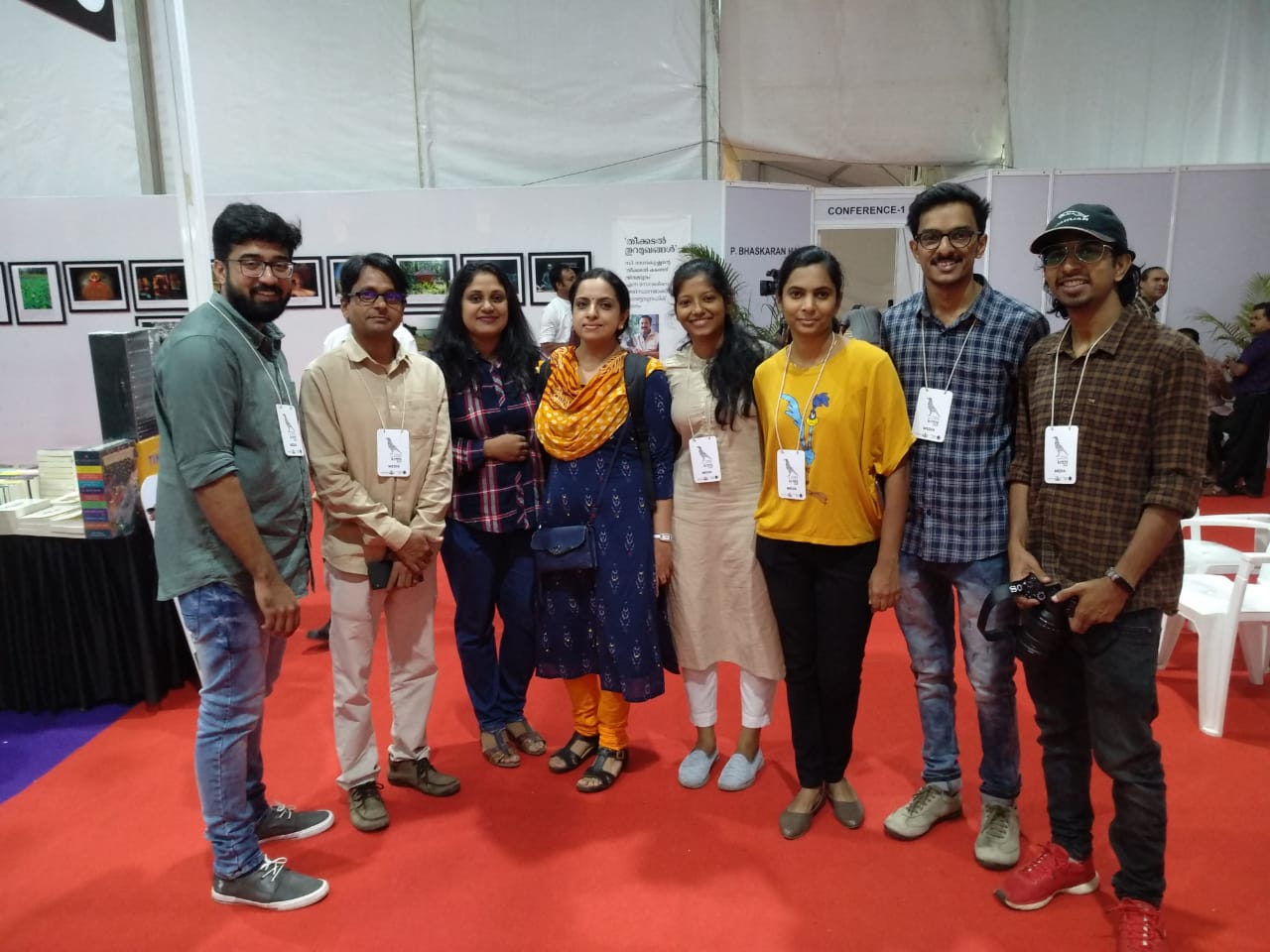 11/Feb/2020
10.00 am
Krithi Exhibition
Kirthi visit
Students of Animation and Design were taken to Krithi Exhibition.
COMHAR 2020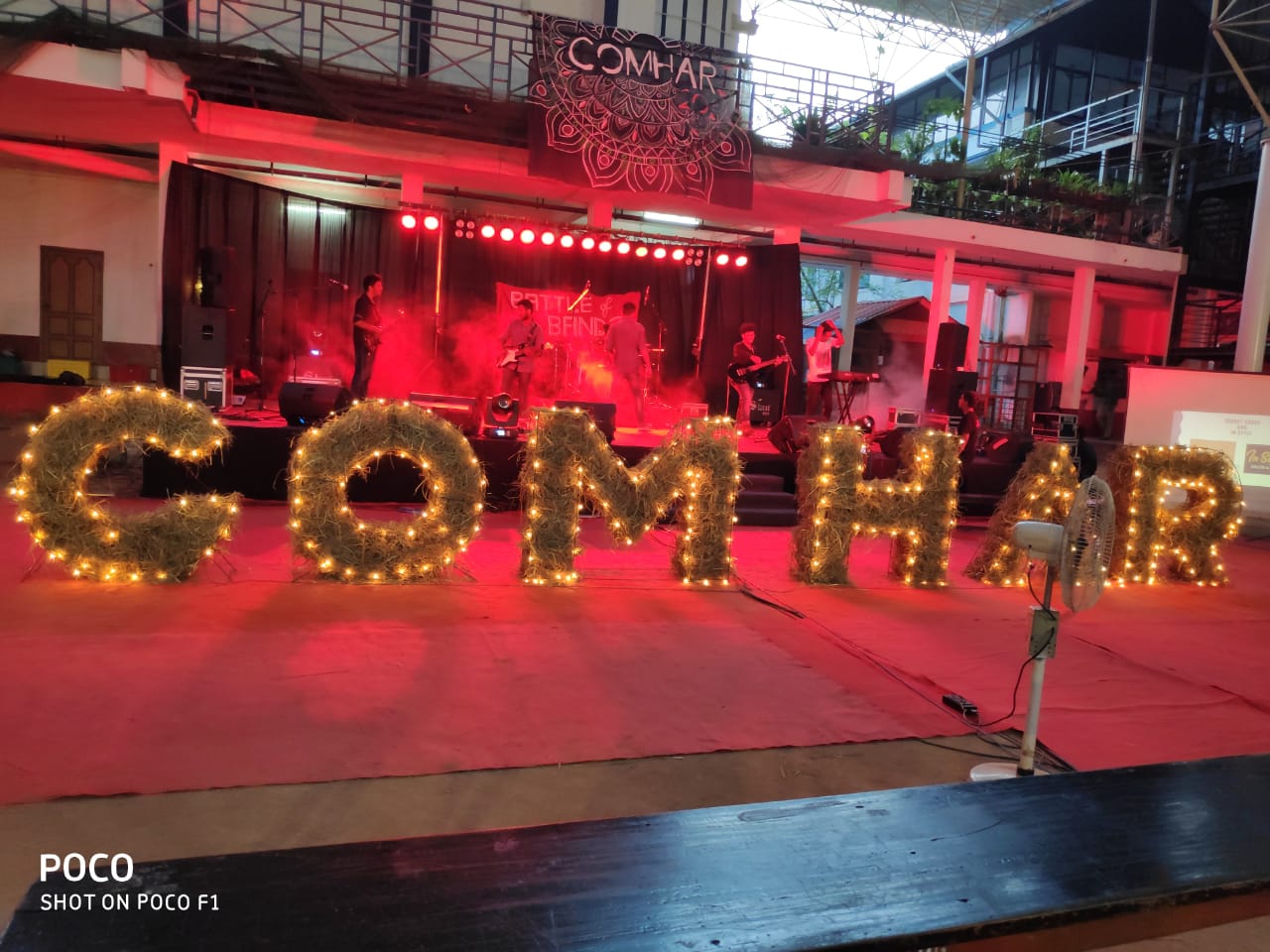 07/Feb/2020
9.30 am
College Premises
COMHAR 2020
Department fest was conducted on 7th and 8th of Feb 2020. Cultural programmes inviting students from all over colleges in kerala were invited to perform for the competitiions conducted at the college premises.
Content Writing Workshop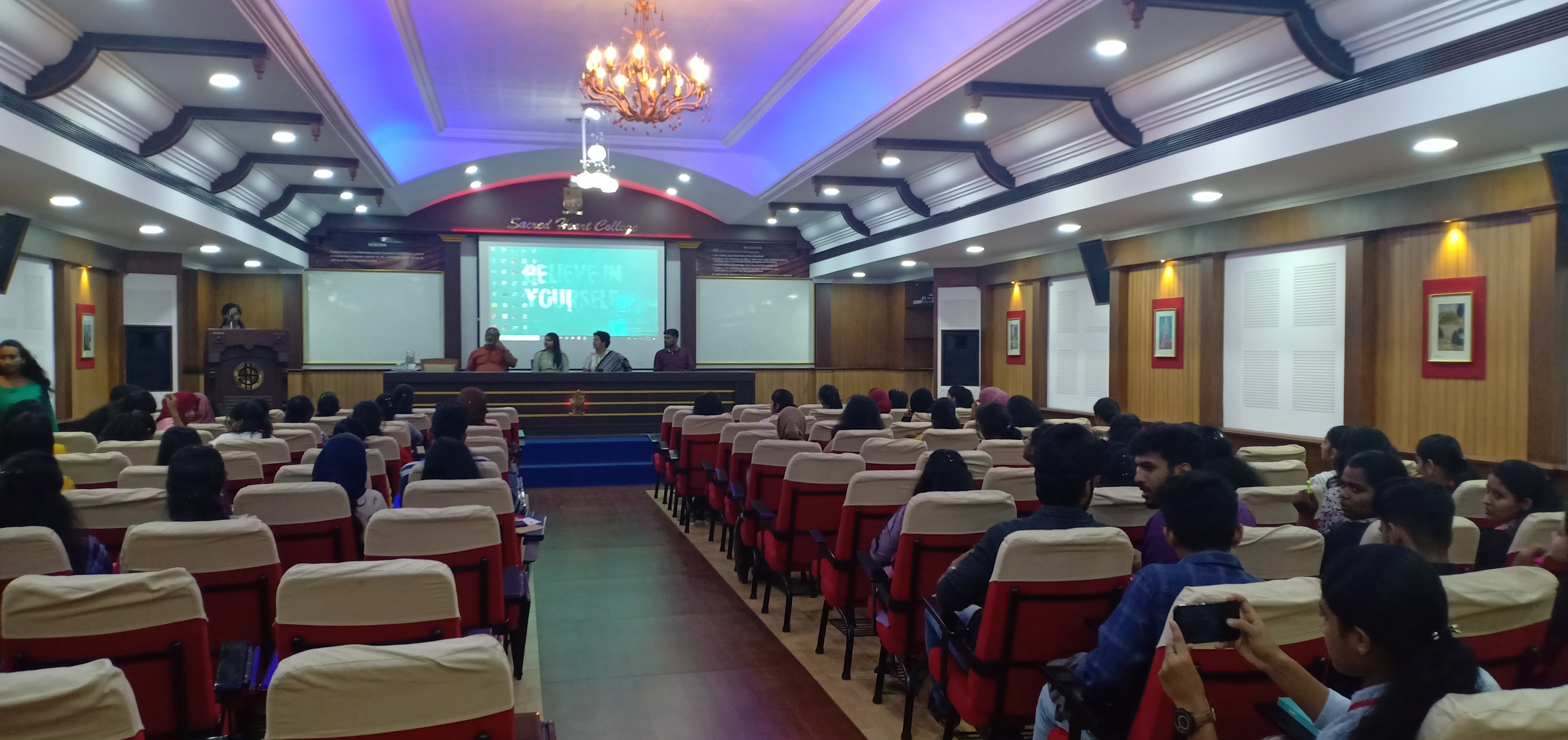 05/Feb/2020
9.30 am
Department
Content Writing Workshop
Media Cup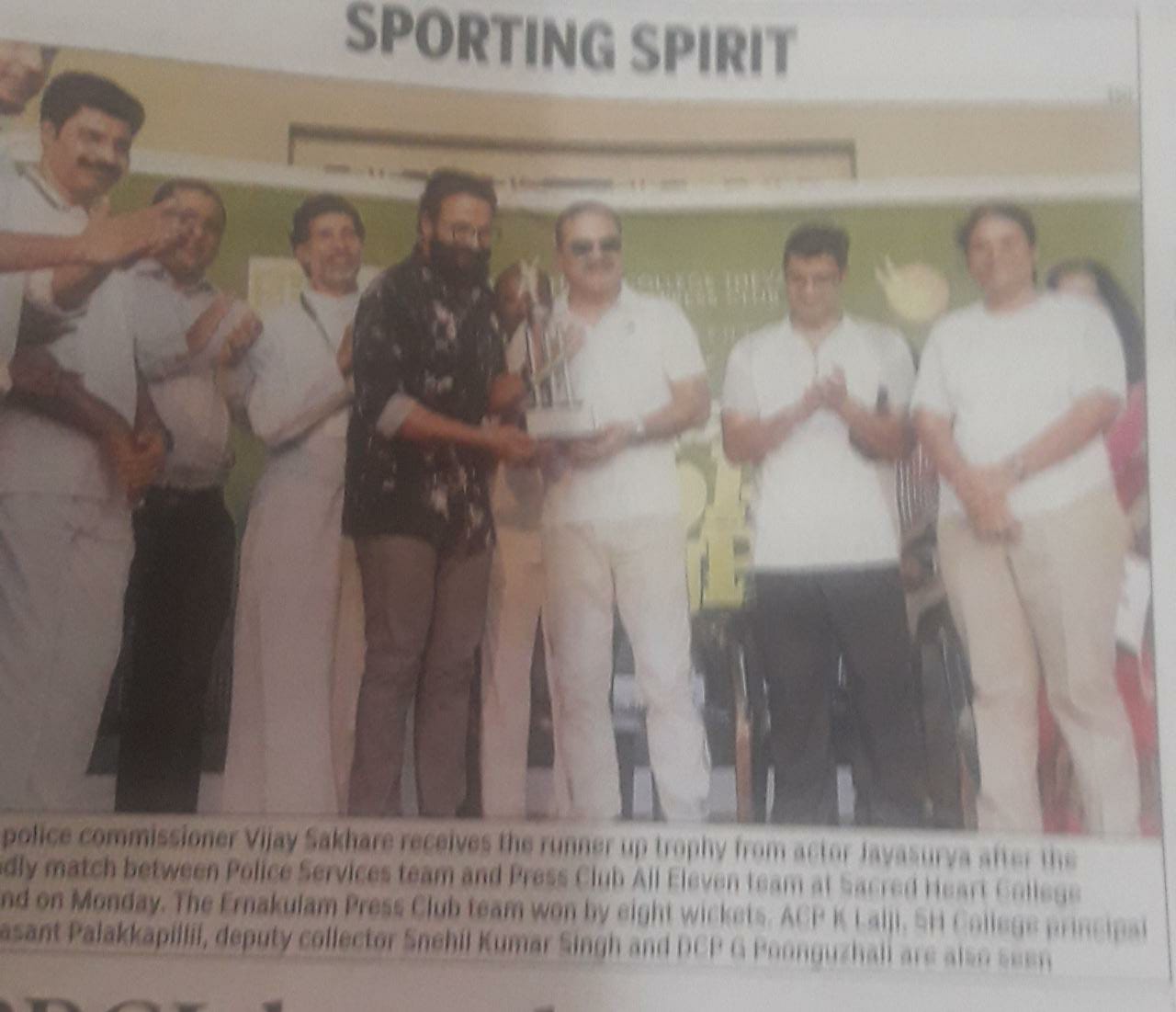 01/Feb/2020
9.30 am
Department
Media Cup
Eyedeology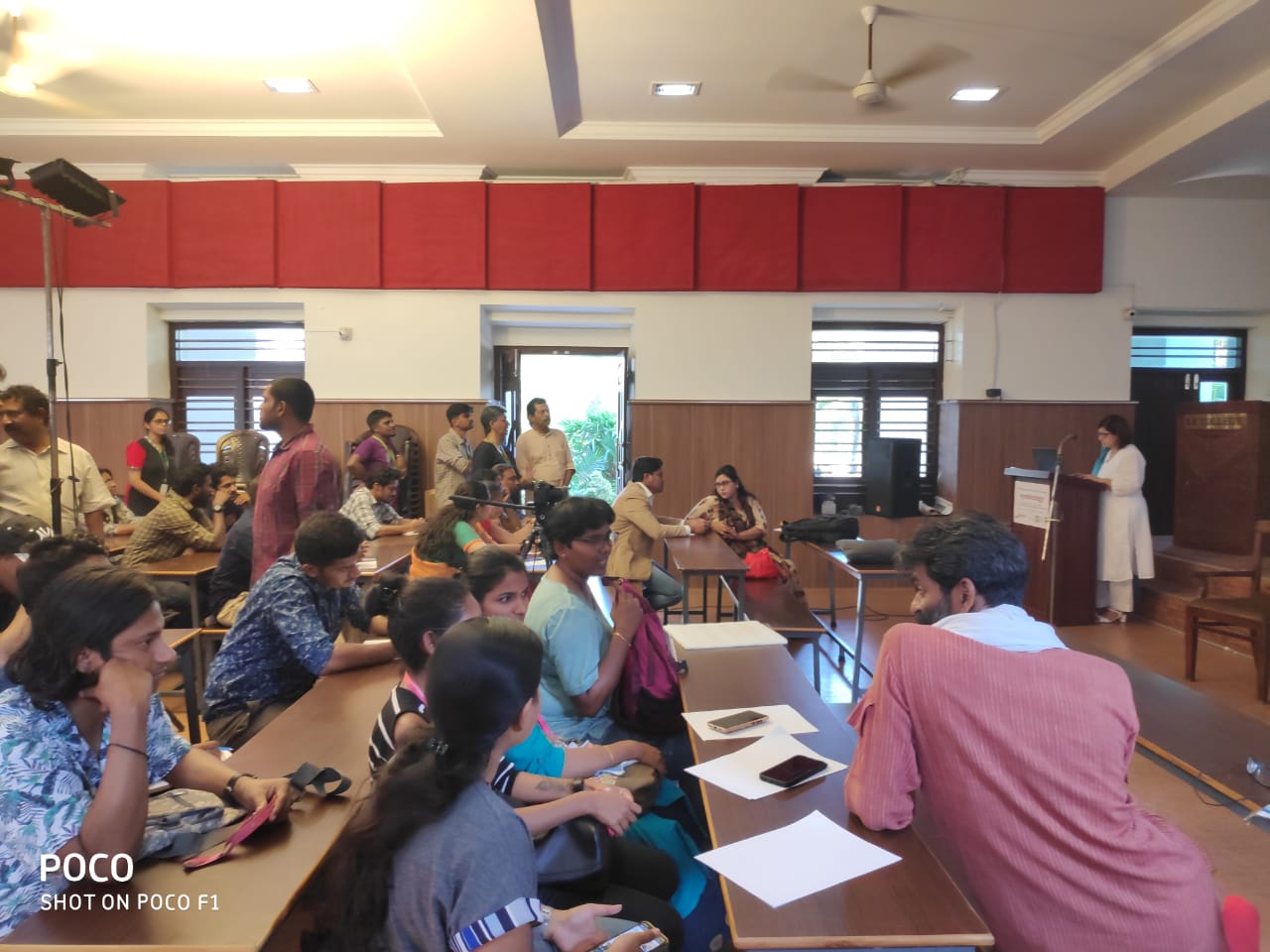 31/Jan/2020
9.30 am
Department
Eyedeology
The department is extremely grateful for the workshop held by Ms.Chaithali in collaboration with Artfluenz of Mr.Varghese and Cinema and Television department of the school. Our MA students were immensely benefited by the two day workshop programme.
Media Seminar "Religion, Nationalism and Media"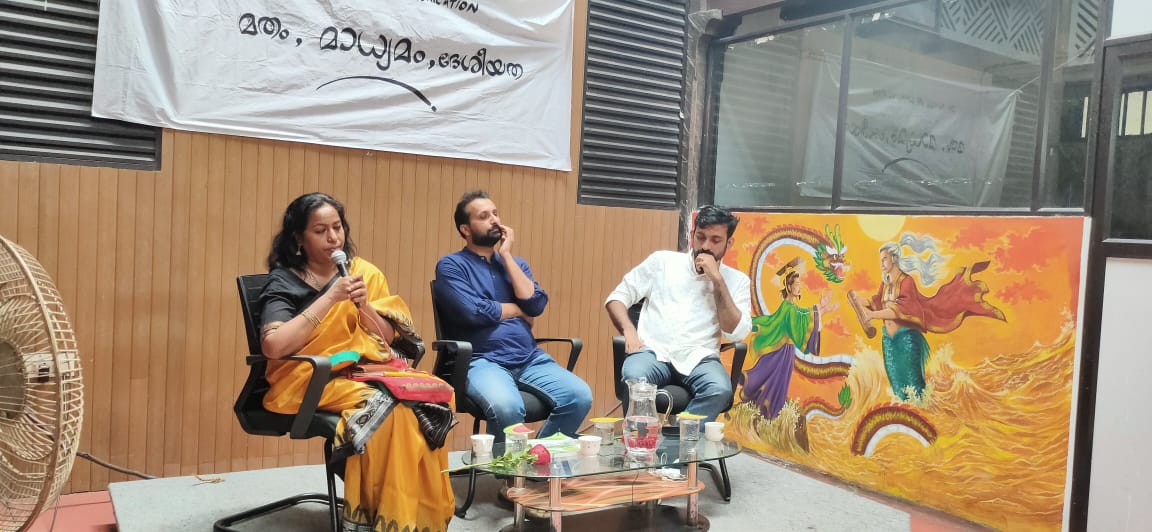 30/Jan/2020
9.30 am
Marian Hall
Media Seminar "Religion, Nationalism and Media"
The Journalism Club of SH School of Communication is organising a media seminar on the topic "Religion, Nationalism and Media". The event is planned at Melisius hall. Speakers for the event are Shahina Nafeesa, Associate Editor, Open Magazine, C. P. Sathyaraj, Editor, Current Affairs, Asiaville Malayalam and T. M. Harshan, Associate Executive Editor, 24News.
Next